A GENTLEMAN'S GUIDE TO LOVE & MURDER
"It's one of the most deliciously detailed, frenetically paced comedic workouts you'll ever see --Make no mistake. This is Odom's show. He is astonishing, and virtuosic."

-
Wendell Brock, THE ATLANTA JOURNAL CONSTITUTION
​
"His boundless energy, wit and believability is so palpable that his performance could serve as a masterclass for actors."
​
-Tony Curulla, SYRACUSE.COM
"James Taylor Odom gives a stellar performance as all eight doomed members of the D'Ysquith family. Odom's performance is as close as you'll get to seeing Peter Sellers live on stage."
​
-Nicholas Pontolillo, BROADWAY WORLD
---
MURDER FOR TWO
" ...one of the most cohesive performances I've seen to date, and if my word alone doesn't convince then the audience's howls and twice-standing ovation might."
​
​-Kelsey Ferguson, The Idle Class

MARY POPPINS
"Amid a strong cast, Odom is terrific as Mr. Banks. His up-market British accent is spot on, and he has a great handle on Banks' evolution from harried, unaffectionate worker bee to a man anxious over threatened job loss to a caring father."
​-Mary Ellen Wright, Lancaster Online
---
GOD OF CARNAGE
"James Taylor Odom is a master of expression and reaction as the arrogant, workaholic attorney, Alan."
​
​-Lori Schneider, Aisle Seat
---
Powered by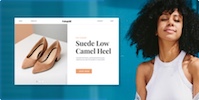 Create your own unique website with customizable templates.